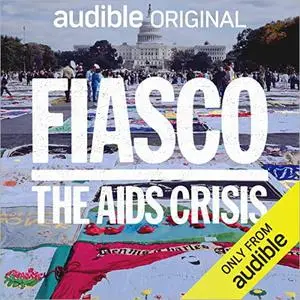 Fiasco: The AIDS Crisis [Audible Original]
English | February 22, 2022 | ASIN: B09SVQWVCZ | M4B@128 kbps | 6h 50m | 372 MB
Authors: Leon Neyfakh, Andrew Parsons, Sam Graham-Felsen, Madeline Kaplan, Ula Kulpa | Narrator: Leon Neyfakh
From the co-creators of Slow Burn, Fiasco is a narrative podcast that transports listeners into the day-to-day reality of America's most pivotal historical events.
Using original interviews with dozens of key players, host Leon Neyfakh brings to life the forgotten twists and turns of the past while shedding light on the present day. The new season of Fiasco goes deep on the AIDS epidemic in America, with a special focus on the early years of the crisis, when a diagnosis was tantamount to a death sentence. The eight-part series looks at the mystery and missteps around identifying and treating a new, contagious disease, and what it took to get the public - and the government - to care.