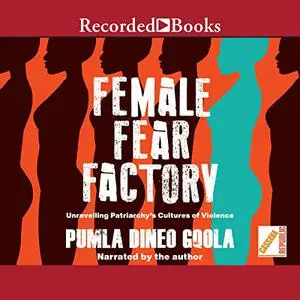 Female Fear Factory: Unravelling Patriarchy's Cultures of Violence [Audiobook]
English | July 07, 2022 | ASIN: B0B4Y3RMYG | M4B@64 kbps | 9h 18m | 263 MB
Author and Narrator: Pumla Dineo Gqola
Drawing on examples from around the world—from Uganda, Nigeria and South Africa to Saudi Arabia, the Americas and Europe—Gqola traces the construction and machinations of the female fear factory by exposing its lies, myths and seductions. She shows how seemingly disparate effects like driving bans, higher education rape, sexual harassment and femicide are all premised on the construction of people, mostly women, as female, and thereafter the use of fear as a tool of patriarchal subjugation and punishment.
Female Fear Factory is a sobering account of patriarchal violence in the world, and a hopeful vision for the work of unapologetic feminist imaginative strategies across the globe.