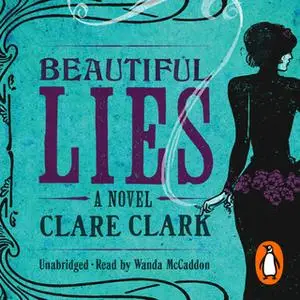 «Beautiful Lies» by Clare Clark
English | ISBN: 9781448178070 | MP3@64 kbps | 15h 02m | 413.2 MB
It is 1887, and an unsettled London is preparing for Queen Victoria's Golden Jubilee. For Maribel Campbell Lowe, the beautiful, bohemian wife of a maverick politician, it is the year she plans to make her own mark on the world. But her husband's outspoken views inspire enmity as well as admiration - and the wife of a member of parliament should not be hiding the kind of secrets Maribel has buried in her past. When a notorious newspaper editor begins to take an uncommon interest in her, Maribel fears he will destroy not only her husband's career but both of their reputations.
Beautiful Lies is set in a Jubilee year that, fraught with economic uncertainty, riots and tabloid scandal-mongering, uncannily presages our own. Praised by Hilary Mantel as 'one of those writers who can see into the past and help us feel its texture', Clark has created a brilliant, riveting novel that illuminates both Victorian England and our own times.