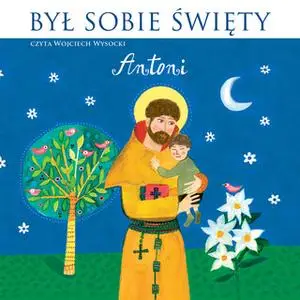 «Był Sobie Święty… Antoni» by Dwa Misie,Stanisław Matczuk
Polski | ISBN: 9788376993492 | MP3@64 kbps | 30 min | 13.7 MB
"Czy wiesz, co to jest chleb św. Antoniego?
Czasem skarbonki z taką etykietą można znaleźć pod figurką św. Antoniego z Padwy. A związane jest to z pewną legendą. Antoni był pustelnikiem, człowiekiem bardzo mądrym, oczytanym i poważnym. Imponował swą wiedzą, a głęboką wiarę przekazywał podczas kazań, na które przychodziły tłumy. Wędrował po okolicy i czytał, bardzo dużo czytał. Pewnego dnia, gdy zatrzymał się niedaleko młyna, zauważył wokół wielki popłoch i rozpacz siedzącej nad brzegiem strumienia kobiety. Była to młynarzowa, której mały synek zaginął i już od wielu godzin nikt nie potrafił go znaleźć. Antoni zdecydował się pomóc, ale w zamian poprosił o cały wóz mąki, by z niej upiec chleb i obdarować nim wszystkich biednych w okolicy. Posłuchaj, czy mu się to udało… Św. Antoni to patron zagubionych – już wiesz dlaczego!
"Był sobie Święty…" to seria pięciu legend, pięciu płyt CD. Każda z opowieści wspaniale zinterpretowana przez Wojciecha Wysockiego - polskiego aktora teatralnego i filmowego, przykuwa uwagę słuchacza baśniowym klimatem i tajemniczą atmosferą podsycaną muzyką poważną dźwięczącą w tle, dźwiękami natury. Audiobook wydany w sztywnej oprawie wraz z książeczką z przepięknymi ilustracjami, zadaniami, kolorowankami, związanymi tematycznie z treścią.