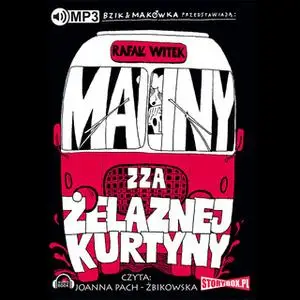 «Bzik & Makówka przedstawiają: Maliny zza żelaznej kurtyny» by Rafał Witek
Polski | ISBN: 9788379277285 | MP3@64 kbps | 2h 01m | 55.5 MB
To wszystko przez moje nazwisko! Gdybym nazywała się Gabrysia Grzeczniutka, to ludzie inaczej by mnie traktowali. Ale Gabrysi Bzik mogą się czepiać do woli. Dlatego ciągle ląduję na dywaniku u dyrektora. Któregoś razu wylądowałam tam z Nilsonem Makówką, kolegą z klasy. Od tego czasu trochę się kumplujemy. Łączą nas sprawy… jak by to powiedzieć… przygodowe.
Kto by pomyślał, że wyprawa do biblioteki może być tak niebezpieczna? Na pewno nie Nilson. Biedak wsiadł do złego autobusu i zamiast w bibliotece wylądował w latach siedemdziesiątych. Bez kasy i telefonu, za to z tajną policją na karku! A kto musiał to wszystko odkręcać? No, jak sądzicie?