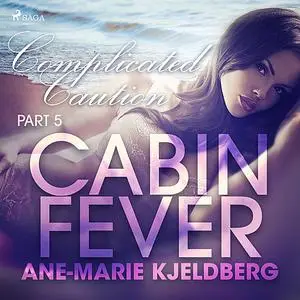 «Cabin Fever 5: Complicated Caution» by Ane-Marie Kjeldberg
English | MP3@192 kbps | 51 min | 71.1 MB
For over 20 years, Nook has been a calming presence in Christian's life. She has made his bed, prepared his food and been a steady person for Christian to count on. But now, Nook has lost her mother, and she is neglecting her duties. Christian wants to cheer her up, but his sister, Bella, wants to send her back to Thailand. In a last ditch effort to cheer her up, Christian brings Nook to their North Sea cabin. Here, he slowly realizes that the quiet young woman has a horrible past, and he wants to do anything in his power to make her feel better.
The summers of the late 1960s are bursting with a thunderous humidity. The beautiful cabins of the Gray Dunes are filled to the brim with people ready to experience everything the warm summer has in store for them. But some get more than they bargained for, as the sensuality and tension of the scantily clad summer bodies permeates the air by the North Sea. Dive into a world of romance and lust, and experience the cabin fever for yourself!
Ane-Marie Kjeldberg is a Danish writer, editor and writing coach