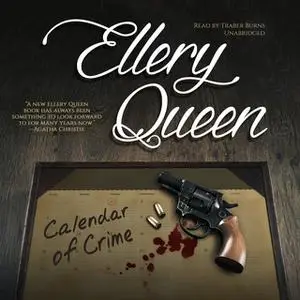 «Calendar of Crime» by Ellery Queen
English | ISBN: 9781482100129 | MP3@64 kbps | 9h 39m | 265.4 MB
In the merry month of May, Ellery Queen made a trek to Gettysburg to witness an annual celebration-and an annual murder. February found the ingenious Ellery locked in a furious battle of wits with a dead US president. These are but two of the twelve appointments with crime that make up Queen's baffling calendar of conundrums. Each elegant enigma ticks off all the surprise and excitement that have made Queen the dean of American detective fiction.Stories include "The Inner Circle," "The President's Half Dime," "The Ides of Michael Magoon," "The Emperor's Dice," "The Gettysburg Bugle," "The Medical Finger," "The Fallen Angel," "The Needle's Eye," "The Three R's," "The Dead Cat," "The Telltale Bottle," and "The Dauphin's Doll."