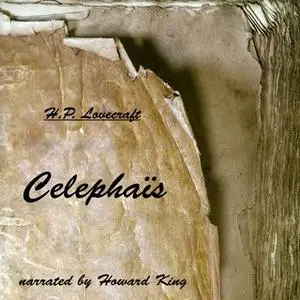 «Celephaïs» by H.P. Lovecraft
English | ISBN: 9783990861813 | MP3@64 kbps | 21 min | 9.7 MB
"Celephaïs" is a fantasy story by American horror fiction writer H. P. Lovecraft, written in early November 1920 and first published in the May 1922 issue of the Rainbow. The title refers to a fictional city that later appears in Lovecraft's Dream Cycle, including his novella The Dream-Quest of Unknown Kadath (1926).
Celephaïs was created in a dream by Kuranes (which is his name in dreams his real name is not given) as a child of the English landed gentry. As a man in his forties, alone and dispossessed in contemporary London, he dreams it again and then, seeking it, slowly slips away to the dream-world. Finally knights guide him through medieval England to his ancestral estate, where he spent his boyhood, and then to Celephaïs…