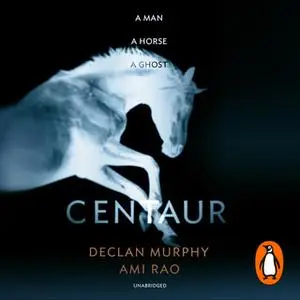 «Centaur» by Declan Murphy,Ami Rao
English | ISBN: 9781473542136 | MP3@64 kbps | 9h 19m | 256.2 MB
Random House presents the unabridged, downloadable audiobook edition of Centaur by Declan Murphy and Ami Rao, read by Stephen Hogan and Julie Maisey.
As heard on BBC Radio 4: Midweek.
Coping with your own death, when you are not yet dead, is a strange thing…
A natural on a horse since he was able to walk, and imbued with a pure love of riding, Declan Murphy became one of the most brilliant jockeys of his generation before his world came crashing down at the final hurdle of a race at Haydock Park. His skull shattered in twelve places, he was believed to be dead, the last rites were read and the Racing Post published his obituary. Miraculously, and the word is not used lightly, he survived and defied medical thinking in recovering to the extent that eighteen months after his fall, he was able to saddle up for one more race. As usual, he won.
For 23 years, Declan has been unable to tell his story, to bring to words existence on the frontier between life and death, to describe the incredible bond between man and horse. But now, in an extraordinary collaboration with Ami Rao, she has helped him find those words, a way to piece together what happened before, during and after, what it all meant and what it means to us all. It is a story of triumph, fear, love and loss, by turns primal, heartbreaking and inspirational, and ultimately, it is the story of hope, and of life.