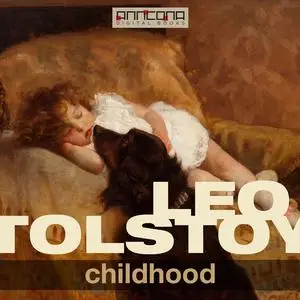 «Childhood» by Leo Tolstoy
English | MP3@192 kbps | 3h 46m | 310.8 MB
Childhood is the first published novel by Leo Tolstoy, released under the initials L. N. in the November 1852 issue of the popular Russian literary journal The Contemporary.
It is the first in a series of three novels and is followed by Boyhood and Youth. Published when Tolstoy was just twenty-three years old, the book was an immediate success, earning notice from other Russian novelists including Ivan Turgenev, who heralded the young Tolstoy as a major up-and-coming figure in Russian literature.
Childhood is an exploration of the inner life of a young boy, Nikolenka, and one of the books in Russian writing to explore an expressionistic style, mixing fact, fiction and emotions to render the moods and reactions of the narrator.
Count Lev Nikolayevich Tolstoy; (1828-1910), also known as Leo Tolstoy, was a Russian writer who primarily wrote novels and short stories. Tolstoy was a master of realistic fiction and is widely considered one of the world's greatest novelists. He is best known for two long novels, War and Peace (1869) and Anna Karenina (1877).
Tolstoy is one of the giants of Russian literature. His contemporaries paid him lofty tributes. Fyodor Dostoyevsky thought him the greatest of all living novelists. Later critics and novelists continue to bear testament to Tolstoy's art. Virginia Woolf declared him the greatest of all novelists. James Joyce noted that, "He is never dull, never stupid, never tired, never pedantic, never theatrical!". Thomas Mann wrote of Tolstoy's seemingly guileless artistry: "Seldom did art work so much like nature".