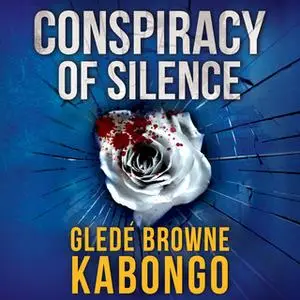 «Conspiracy of Silence: A gripping psychological thriller with a brilliant twist» by Gledé Browne Kabongo
English | ISBN: 9781733325301 | MP3@64 kbps | 7h 56m | 203.4 MB
He will do anything to stop her but she won't stop until the truth is exposed
When Nina Kasai left her wealthy suburban home to attend Stanford University, she vowed never to return. The awful truth has been locked away in the pages of her diary and in the mind of a disturbed woman who will never tell.
Now twenty years later, Nina has it all: a successful career as an executive for a renowned tech company, an adoring husband, and a baby on the way. But when Phillip Copeland— a cool liar and master manipulator threatens to destroy Nina unless she supports his political ambition, she can no longer hide the truth about her past.
What unfolds is a chilling game of sabotage, retaliation, and treachery that leads to a dramatic courtroom showdown, and an unexpected yet devastating climax.
Justice and revenge collide in this gripping and emotional psychological thriller with a breathtaking twist.