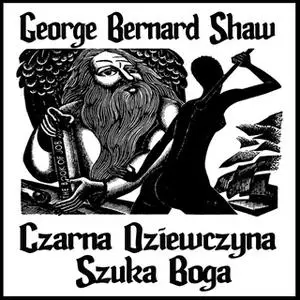 «Czarna dziewczyna szuka Boga» by George Bernard Shaw
Polski | ISBN: 9788395447006 | MP3@64 kbps | 2h 08m | 58.8 MB
Wieloznaczna historia czarnej dziewczyny z dalekiego lądu, która pewnego dnia na pytanie o Boga usłyszała od misjonarki odpowiedź cytatem "szukajcie a znajdziecie". Dosłowne potraktowanie tych słów sprawiło, że chwyciła maczużkę i otrzymaną Biblie z postanowieniem odnalezienia owego Boga w buszu. Ale nie jest to takie proste, bo Bóg białego człowieka to zmienny absolut. Co z tego wyniknie i czy warto porywać się na poszukiwanie Boga z maczużką to opisał George Bernard Shaw.