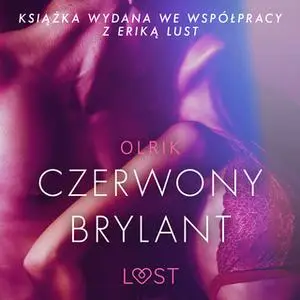 «Czerwony brylant - opowiadanie erotyczne» by Olrik
Polski | ISBN: 9788726170368 | MP3@64 kbps | 31 min | 14.5 MB
"Mój język i głowa podążyły w stronę drugiego sutka. Westchnęła i zaczęła wiercić się tak mocno, że drugą dłonią musiałem unieruchomić jej biodra.
Zdążyłem jedynie musnąć jej drugi sutek, jej oddech wskazywał bowiem na zbliżający się orgazm.
– Jak duży jest kamień? – zapytałem.
– Dość… –wysapała.
Przywarłem wargami do jej piersi.
Drżała teraz na całym ciele, a ja bez większych problemów odpiąłem jej gorset. Wspaniałe, młode piersi sterczały w górze, sutki były całkowicie sztywne. Wskoczyłem na bar koło niej, ułożyłem się z boku, powtarzając pytanie.
– Jak duży jest kamień?"
Zmagający się z życiem prywatny detektyw zgadza się na spotkanie z potencjalną klientką - młodą kobietą - w obskurnym barze. Przez chwilę nie wierzy w jej smutną historię, ale jest na tyle seksowna, że kupuje jej kłamstwo. Kto wie, czy seksowna klientka przyszła tylko po pomoc detektywa…
To opowiadanie erotyczne zostało opublikowane we współpracy ze szwedzką producentką filmową Eriką Lust. Jej misją jest ukazanie ludzkiej natury i różnorodności w historiach pełnych namiętności, intymności, pożądania i miłości.
Orlik to autor opowiadań erotycznych.