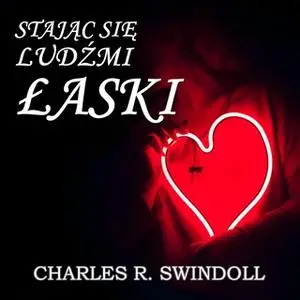 «Czy to światełko jest rzeczywiście moje? - cz.18» by Charles R. Swindoll
Polski | ISBN: 0408311114513 | MP3@64 kbps | 37 min | 17.3 MB
W swojej ewangelii Apostoł Jan pisze, że na świat przyszło Światło - światło, przez które powstał wszechświat i które oświeca każdego człowieka na ziemi (J 1,9-10). Nieco dalej w tej samej ewangelii spotykamy Jezusa, gdy mówi, że to On jest tym Światłem (J 9,5). W Starym Testamencie tym wiecznym światłem jest Bóg Jahwe (Ps 104,2). Jezus Chrystus jest Bożym Światłem, które staje się dla nas widoczne i za którym możemy podążać.
W Liście do Efezjan apostoł Paweł także nawiązuje do symboliki światła. Według Pawła chrześcijanie są "Światłem" i powinni postępować jako "dzieci Światła" (Ef 5,8). Innymi słowy, apostoł Paweł chce, abyśmy stawali się podobni do Boga, naśladując w swoim życiu Bożego Syna, Jezusa.