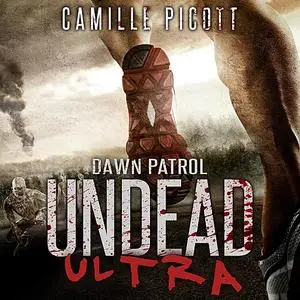 «Dawn Patrol» by Camille Picott
English | MP3@192 kbps | 1h 44m | 143.2 MB
A zombie outbreak forces a long-distance runner into the ultimate test of endurance.
It was just another training day for Niles. Getting ready for a one-hundred-mile footrace takes dedication.
Twenty-five miles into his run and Niles is faced with the unthinkable.
A campground overrun. People dead. Corpses reanimated, eating the living.
With his skills and training, Niles could outrun the zombies. But when he stops to help two hunters, he needs to slow his pace and teach them to run.
Can endurance running be taught on the go? Will they make it out alive?
Dawn Patrol is the prequel to the Undead Ultra series. This action-packed zombie adventure takes running for your life to the extreme.