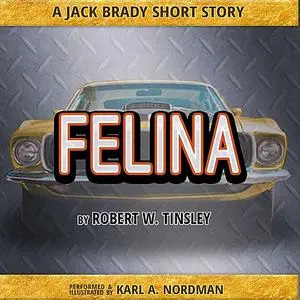 «Felina» by Robert Tinsley
English | MP3@192 kbps | 21 min | 29.1 MB
"They will kill him. You must find him for me." Those were the words that got me into this mess. They had been uttered by Felina Ochoa, a young woman just barely old enough to work in Rosa's Bar on San Antonio Street in downtown El Paso.
Jack Brady, ex-SEAL and current PI in El Paso, Texas, has a weakness for sob stories that is exceeded only by his weakness for good-looking women. When Felina Ochoa comes into his office to hire Jack to protect her boyfriend, Oscar, he accepts the job, against his better judgement. But he has to find Oscar first. Can he find Felina's boyfriend and keep him from succumbing to the police
ley de fugo
, or is Oscar going to be another name on the list of people Jack couldn't save?