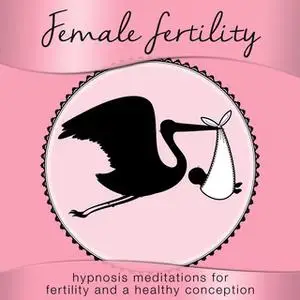 «Female Fertility - Hypnosis Meditations for Fertility and a Healthy Conception» by Nicola Haslett,Samantha Redgrave-Hogg
English | ISBN: 9780956941640 | MP3@64 kbps | 1h 18m | 36.0 MB
Want to boost your fertility and conceive with ease? Best-selling Female Fertility is a deeply relaxing, effective and unique hypnotherapy album, which works to maximise your fertility and increase your chances of falling pregnant. The powerful hypno-fertility recordings tap into your subconscious, reducing any unconscious stress or anxiety and releasing negative thought patterns about conceiving.
Female Fertility consists of an NLP coaching and advice based session, which includes invaluable tips on how to bring your body into harmony and help you conceive naturally and easily; a 30 minute meditation track, 'Boost Your Fertility', which is to be used during the day and includes powerful suggestions to help give your mind and body the best chance possible when conceiving your baby; and our wonderful and truly cutting edge recording, 'Conceive with Ease' (Bedtime), which works on a deeply powerful subconscious level using highly effective visualisations to help you easily and successfully get pregnant, either naturally or with medical assistance. It is also deeply restful and includes beautiful post-hypnotic suggestions, allowing you to drift easily off in a deep and peaceful sleep. Bliss!
A note from Nicola and Samantha, the authors…
Being women ourselves we can relate to a lot of the pressures being placed upon women today and the consequences of that. Infertility can be so frustrating and indeed very painful, especially when you see others get pregnant without even trying. We can help eliminate any subconscious blocks which may be delaying or preventing pregnancy and hope to help you become more mindful, feel more positive and free and ultimately boost your fertility levels.'