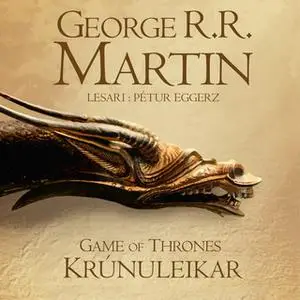 «Game of Thrones — Krúnuleikar» by George R.R. Martin
Íslenska | ISBN: 9789178757183 | MP3@64 kbps | 33h 48m | 928.4 MB
Fyrsta bókin í seríunni Söngur um ís og eld.
Stórkostlegasti ævintýrasagnabálkur síðari tíma loksins á hljóðbókarformi á íslensku. Á þessari bók eru hinir geysivinsælu sjónvarpsþættir, Game of Thrones, byggðir en þeir eru meðal annars teknir upp á Íslandi.
Launráð, losti og leynimakk — átökin um járnhásætið eru í algleymingi. Mögnuð bók fyrir spennufíkla á öllum aldri.