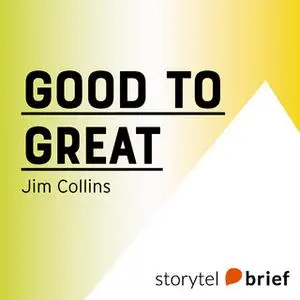 «Good to Great. Hur vanliga företag tar språnget till mästarklass» by Jim Collins
Svenska | ISBN: 9789178173983 | MP3@64 kbps | 43 min | 20.1 MB
Nöjer du dig med lagom bra? Eller vill du se ditt företag ta språnget från bra till enastående, och förbli där? Det kan det göra.
Good to Great redovisar slutsatserna från ett femårigt forskningsprojekt. Syftet var att finna hur tidigare medelmåttiga företag hade lyckats lyfta lönsamheten i höjden och hålla den där under lång tid.
Företag som har klarat det jämfördes med liknande företag som inte har lyckats. Den centrala frågan var: Vad skiljer dem åt?
Det visade sig finnas genomgående och påtagliga skillnader mellan grupperna, bland annat i företagens ledarskap, attityder och kultur. Några av insikterna överraskar; de ställer affärslivets gängse uppfattningar på huvudet.
Med hjälp av de insikter du får här skulle nästan varje företag, myndighet eller ideell organisation nå väsentligt bättre resultat, kanske rent av mästerskap.
Innehåll:
- Ledare på den högsta nivån sätter 'vem' före 'vad'
- Om hur man ser verkligheten i vitögat utan att ta ögonen från målet
- Gör det du kan bli bäst på, får bra betalt för och brinner för – och håll dig till det
- Låt disciplin ersätte byråkrati och hierarkier
- Rätt teknik och många små steg ger full fart
- Konsten att behålla mästerskapet