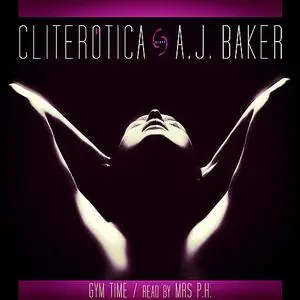 «Gym Time» by A.J. Baker
English | MP3@192 kbps | 12 min | 16.5 MB
Come on, you've thought about it… Pounding away at that running machine and checking yourself out between those triceps reps in the mirror, making sure you hit your steps on your Fitbit. You've watched the toned ladies from the corner of your eye, you've seen more than your fair share of flesh. Admit it, you love it. Now hear what happens when the gym bunnies step up their game in the changing rooms. Two hot, fit, sexy women, getting hotter and wetter with sweat and lust and the steam from the saunas. Will that pink neon bralet stick or twist? Increase your heart rate with this very special workout.
This erotic story is taken from the first Cliterotica anthology, a collection of shorts featuring modern women who revel in their lusts and desires; some seek to dominate, while others wish to be dominated themselves. From the members' clubs of London to private rooms in the suburbs, the Cliterotica collection takes us on a journey through fantasy and fetish, sex and sensuality.
This audio presentation contains extreme language and intense graphic scenes of a highly sexual nature; it is therefore suitable only for a mature, open-minded audience.