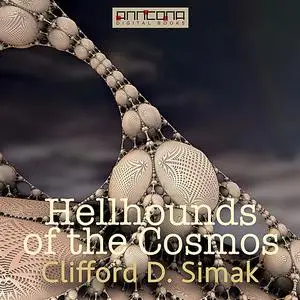 «Hellhounds of the Cosmos» by Clifford Simak
English | MP3@192 kbps | 1h 07m | 93.0 MB
Hellhounds of the Cosmos is a science fiction short story by Clifford D. Simak, from Astounding Stories of 1932.
Earth is being attacked by horrible black monsters that appear from nowhere and destroy and kill everything and everyone in their paths. Nothing affects them, nothing stops them; they are impervious to all weapons. Earth is doomed.
But there is one hope and it rests on the shoulders of 98 brave men. Can they do it? can they find a way of retaliating? Listen/Read and find out.
Total Running Time (TRT): 1 hour, 7 min. 
Clifford Donald Simak (1904 -1988) was an American science fiction writer. He was honored by fans with three Hugo Awards and by colleagues with one Nebula Award. The Science Fiction Writers of America made him its third SFWA Grand Master and the Horror Writers Association made him one of three inaugural winners of the Bram Stoker Award for Lifetime Achievement.