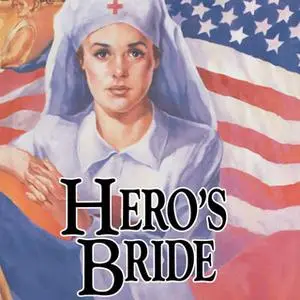 «Hero's Bride» by Jane Peart
English | ISBN: 9780310869504 | MP3@64 kbps | 5h 58m | 77.3 MB
"You see I must go, don't you, Kitty?" Kip asked. Everything in her cried out, No, I don't understand. What about her dreams, her desires, the life they had planned together? Then she remembered the epitaph on the head-stone in the old hillside cemetery, the one that had made such a lasting impression on her: "What I gave, I have; what I spent, I saved, What I kept, I lost." It had been true a hundred years ago, and it was just as true now. If she did not let Kip go freely, he would go anyway, and she would lose him. You could not keep what did not want to be kept. Eventually Kip would be lost to her unless–"Of course, Kip, I understand." When Kitty Cameron, in love with the dashing Kip Montrose, is forced to accept the dangerous career he has chosen for himself, she faces a difficult challenge. In order to follow her heart, she makes a decision that will irrevocably change her own life forever. Determinedly overcoming parental objections as well as her own sensitive nature, Kitty sets out to accomplish her goal. Drawing on inner resources of faith, Kitty emerges from her sheltered girlhood as a woman of enormous bravery, spiritual strength, compassion, and courage. Having survived physical danger, heartbreak, and loss, Kitty discovers that sometimes the reality of love is more fulfilling than its illusion.