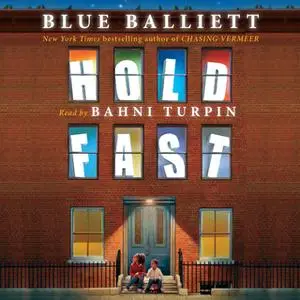 «Hold Fast» by Blue Balliett
English | ISBN: 9780545570152 | MP3@64 kbps | 7h 43m | 212.0 MB
Where is Early's father? He's not the kind of father who you think would disappear. But he's gone. And he's left a whole lot of trouble behind.
As danger closes in, Early, her mom, and her brother have to flee their apartment. With nowhere else to go, they are forced to move into Chicago's shelter system. Once there, Early starts asking questions and looking for answers. There are patterns and rhythms to what's happened, and Early might be the only one who can use them to track him down and make her way out of a very tough place.