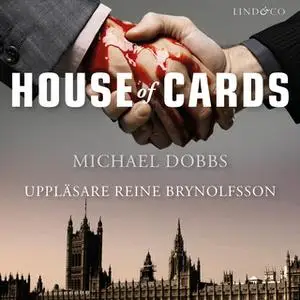 «House of Cards» by Michael Dobbs
Svenska | ISBN: 9789174615326 | MP3@64 kbps | 11h 17m | 310.1 MB
Girighet, korruption, maktspel och outtröttlig ärelystnad - i maktens korridorer är det sig likt, oavsett vilket land man befinner sig i.
Francis Urquhart känner till varenda politisk hemlighet som finns, och är villig att förråda allihop för att själv bli premiärminister.
Mattie Storin är en envis ung reporter med talang för att hitta sanningen bakom de tillrättalagda historier som politikerna serverar media. När hon snubblar över en härva av skandaler, intriger och finansiell korruption på de allra högsta nivåerna bestämmer hon sig för att avslöja sanningen. Men för att klara av det måste hon inte bara bekämpa sina egna demoner utan också riskera allt - även sitt eget liv.
House of Cards är en klassisk politisk thriller som nu görs tillgänglig för en ny generation läsare.
MICHAEL DOBBS - även känd som Lord Dobbs of Wylye, ledamot i det brittiska överhuset - är Storbritanniens främste politiske romanförfattare och har varit rådgivare åt premiärministrarna Margaret Thatcher, John Major och David Cameron.