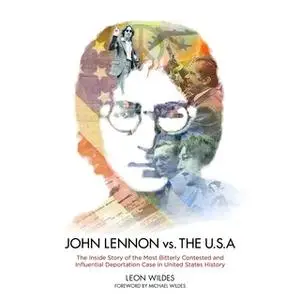 «John Lennon vs. the USA» by Leon Wildes
English | ISBN: 9781504738033 | MP3@48 kbps | 6h 41m | 138.0 MB
At a time when the hottest issue in US immigration law is the proposed action by President Obama to protect from deportation as many as five million illegals in the United States, the 1972 John Lennon deportation case takes on special relevance, notwithstanding the passage of forty years since he was placed in deportation proceedings.For the first time, attorney Leon Wildes tells the incredible story of this landmark case-John Lennon v. United States-that set up a battle of wills between John Lennon, Yoko Ono, and President Richard Nixon. Although Wildes did not even know who John Lennon and Yoko Ono were when he was originally retained by them, he kept the Lennons in America for five years, despite the efforts of the government to deport them, and developed a close relationship with them. This is their incredible story, as told by the lawyer who fought in the front lines.