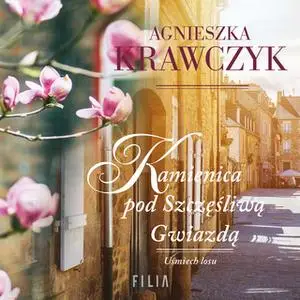 «Kamienica pod Szczęśliwą Gwiazdą» by Agnieszka Krawczyk
Polski | ISBN: 9788380754720 | MP3@64 kbps | 12h 54m | 354.7 MB
W kamieniczce na krakowskich Dębnikach mieszkają różni lokatorzy: zadzierający nosa posiadacz sieci restauracji, emerytowana artystka, młoda matka z dwójką uroczych dzieci, para nadętych pracowników korporacji i wreszcie rodzina, w której wszystkie kobiety noszą imiona zaczerpnięte z dramatów Szekspira.
Stary dom kryje niejeden sekret. Jego tajemniczy właściciel proponuje mieszkańcom udział w pewnym zaskakującym wyzwaniu. Czy zagadkowe zadanie okaże się dla sąsiadów uśmiechem losu, czy trudnym do pokonania problemem?
Kamienica pod Szczęśliwą Gwiazdą to piękna i ciepła opowieść o domu, który daje poczucie bezpieczeństwa i sprawia, że nie czujemy się samotni.
To również historia przyjaźni na dobre i złe oraz miłości przychodzącej w najbardziej niespodziewanych momentach.
Poddajcie się urokowi tej klimatycznej opowieści o sile uczuć i potrzebie bycia razem, by wraz z bohaterami uwierzyć, że uśmiech losu zależy w dużej mierze od nas.
Pierwszy tom sagi "Uśmiech losu", opisującej perypetie lokatorów Kamienicy pod Szczęśliwą Gwiazdą.