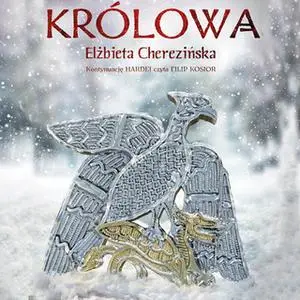 «Królowa» by Elżbieta Cherezińska
Polski | ISBN: 0408311112205 | MP3@64 kbps | 22h 02m | 605.2 MB
Świętosława od dziecka była harda. Od najmłodszych lat, wraz z bratem Bolesławem Chrobrym, uczyła się niuansów politycznej gry. Miała stać się pionkiem w układzie sojuszy swego ojca, księcia Mieszka. Jej ambicje sięgały znacznie dalej. Chciała zostać królową.
Los okazał się nieprzewidywalny. W drodze na dwór męża spotkała kogoś, kto zawładnął jej sercem. Czy jest w stanie spełnić swe ambicje i kochać? Stawka jest wysoka - przyjaciele zmieniają się we wrogów, miłość w nienawiść. Sakrament w klątwę.
Harda to opowieść o kobiecie niezwykłej, której losy nierozerwalnie wplatają się w dzieje Polski, Szwecji, Danii, Norwegii i Anglii. Namiętności, walka o tron, krwawe bitwy oraz zniewalające historie to królestwo, po którym Elżbieta Cherezińska porusza się z lekkością i drapieżnością sokoła.
Elżbieta Cherezińska - teatrolog, autorka bestsellerowej powieści Korona śniegu i krwi. Jako pisarka postawiła sobie za zadanie ożywienie polskiej historii i wypełnia je konsekwentnie, budząc ze snu dynastię piastowską. Jest wielbicielką skandynawskiego średniowiecza, któremu poświęciła, cieszący się popularnością wśród Czytelników, cykl "Północna Droga". Swoimi powieściami udowadnia, że nie boi się opowiadać historii, które skazane były na zapomnienie.