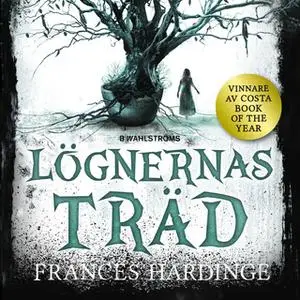 «Lögnernas träd» by Frances Hardinge
Svenska | ISBN: 9789132180842 | MP3@64 kbps | 11h 48m | 324.2 MB
Fjortonåriga Faiths föräldrar bestämmer sig för att flytta ut till en vindpinad ö vid engelska kusten och hon förstår att det ligger mer bakom beslutet än vad de vuxna låtsas om. När hennes pappa kort därefter omkommer under mystiska omständigheter tror Faith sig veta något som kan ha betydelse. Men hon är bara en flicka, och i 1800-talets England anses hon inte värd att ta på allvar. Om hon ska få någon klarhet i vad som hänt måste hon ta reda på det på egen hand.
I jakten på ledtrådar hittar hon ett märkligt träd bland sin fars tillhörigheter. Det växer och bär frukt bara om man berättar en lögn för det. I gengäld avslöjar trädet en sanning. Eftersom trädet kan vara hennes enda chans att få reda på vad som hände hennes pappa, sprider hon lögn efter lögn över den lilla ön. Men lögner har en tendens att få eget liv …
Lögnerna träd är en suggestiv berättelse om tro, vetenskap och sanningstörst. Den har vunnit flera prestigefulla priser (bland annat Costa Book of the Year) och hyllas världen över för sin intrig och atmosfär.