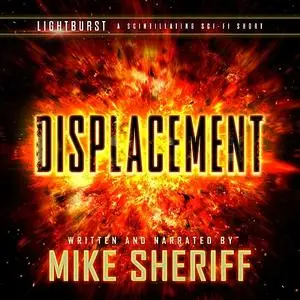 «Lightburst: Displacement» by Mike Sheriff
English | MP3@192 kbps | 40 min | 55.6 MB
Lightburst: Displacement
is tailor-made for on-the-go listeners who need a quick sci-fi fix!
After spending the last century off-planet in the Kuiper Belt, exo-miner Quatrain Dyer awakens from stasis to an agonizing toothache and an unnerving sense of displacement.
Why is he in his hive's old recspace? Why is all his gear still here? And why hasn't the reintegration team from CAGE Dynamics met him?
The answers Quatrain discovers will turn his reality inside out . . .