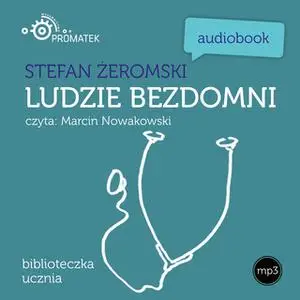 «Ludzie bezdomni» by Stefan Żeromski
Polski | ISBN: 9788377561287 | MP3@64 kbps | 11h 33m | 317.5 MB
Ludzie bezdomni to powieść Stefana Żeromskiego napisana pod koniec XIX wieku. Opisuje relacje panujące w tamtym okresie w świecie lekarskim. Autor dzięki temu dziełu stał się autorytetem moralnym, a książka została przetłumaczona na 14 języków. Doceniono również wierność i wnikliwość ukazania rozwarstwienia społecznego z przełomu XIX i XX wieku. Audiobook wydawnictwa Promatek, to kolejna pozycja z cyklu "biblioteczka ucznia".