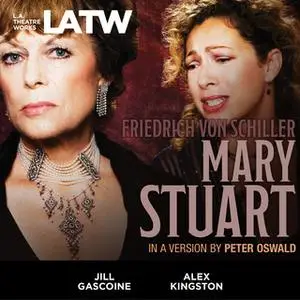 «Mary Stuart» by Peter Oswald,Friedrich von Schiller
English | ISBN: 9781580815390 | MP3@64 kbps | 2h 00m | 55.0 MB
Elizabeth I of England is threatened by the survival of her Catholic cousin, Mary Stuart. Wrestling with her own conscience, the Queen agonizes over Mary's fate, amidst fears for her own life. Translated by Peter Oswald.
An L.A. Theatre Works full cast performance featuring:
Sheelagh Cullen as Hanna Kennedy, Mary's Nurse
Kenneth Danziger as Amias Paulet, Knight and Guardian of Mary
Seamus Dever as Mortimer, Paulet's Nephew
Jill Gascoine as Elizabeth, Queen of England
Matt Gaydos as O'Kelly, Page and Officer of the Guard
Martin Jarvis as Lord Burleigh, Lord High Treasurer
Alex Kingston as Mary Stuart, Queen of Scotland
Christopher Neame as William Davison, Count Bellievre
Alan Shearman as Melvil, Count Aubespine
W. Morgan Sheppard as George Talbot, Earl of Shrewsbury
Simon Templeman as Robert Dudley, Earl of Leicester
Includes an interview with Jane Dunn, author of Elizabeth & Mary: Cousins, Rivals, Queens.
Directed by Rosalind Ayres. Recorded before a live audience at the Skirball Cultural Center, Los Angeles in December of 2006.
Court intrigue has never been more gripping than in Friedrich von Schiller's "acute study in the art of double-dealing politics." — The New York Times