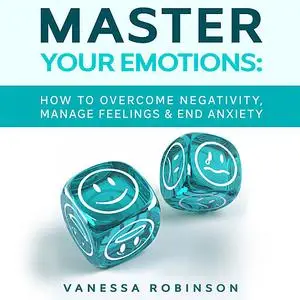 «Master Your Emotions: How to Overcome Negativity, Manage Feelings & End Anxiety» by Vanessa Robinson
English | MP3@192 kbps | 1h 06m | 91.3 MB
Does mastering your emotions seem impossible to you?Do you desire to get rid of the negative emotions that are keeping you down?If you answered yes to these questions, then this book will be of high value to you. It is an unfortunate thing to be at the mercy of unpredictable emotional behavior. Negative emotions can become a significant obstacle in our lives and deprive us of the joy to live a fruitful, happy, and productive life.When you lose the ability to master your emotions, you also lose the ability to maintain healthy professional and personal relationships.Get your life back on track and live the happy, peaceful, and prosperous life you deserve.In this book, Mastering your emotions, you will learn:What emotions truly areThe components of your feelingsThe human emotions unveiledScience of your emotionsHow to effectively deal with your feelings and get your life back on trackSex and emotionsYour feelings and moodsHow to master your emotions and feelingsHow to identify and deal with emotional triggersThe influence of your emotionsHow to fully recover from bad emotionsIt doesn't matter what you are going through right now. Don't worry because the techniques in this book will guide you to mastering your emotions and living a happy life. Discover the secrets of mastering your emotions today.