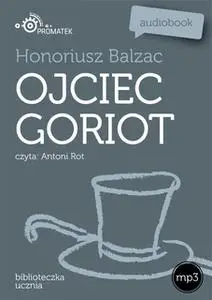 «Ojciec Goriot» by Honoriusz Balzac
Polski | ISBN: 9788377561096 | MP3@64 kbps | 9h 24m | 258.4 MB
"Ojciec Goriot" to niewątpliwie wybitne dzieło Honoriusza Balzack'a. Jest uznawane za typowy przykład stylu realistycznego. Wchodzi w skład większego cyklu powieści p.t. "Komedia ludzka".
Losy bohaterów "Ojca Goriot" osadzone są w realiach francuskiej inteligencji z początku XIX wieku. Opisane szczegółowo, realistycznie i dosadnie z wnikliwą analizą postaci i ich wzajemnych relacji.
Interpretacja tej książki była trudnym zadaniem, któremu mógł sprostać tylko doświadczony, dobry aktor. Bez wątpienia Antoni Rot spełniał te kryteria i dodatkowo wzbogacił ten audiobook własnym, emocjonalnym kolorytem.
Jest to ciekawa propozycja dla koneserów literatury. W tle oryginalna muzyka francuska Claude Debussy'ego w opracowaniach współczesnych Marcina Nowakowskiego.