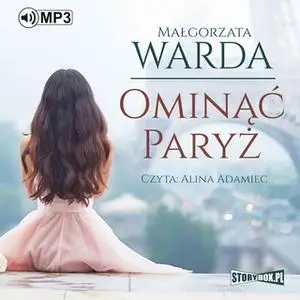 «Ominąć Paryż» by Małgorzata Warda
Polski | ISBN: 9788381463737 | MP3@64 kbps | 10h 38m | 292.1 MB
To przede wszystkim piękna opowieść o przyjaźni, która przetrwała od dzieciństwa do dorosłości. To również historia o miłości i poszukiwaniu szczęścia. Składają się na nią cztery misternie splecione historie, opowiadane przez cztery młode kobiety. Wartka akcja i zaskakujące rozwiązania sprawiają, że książkę czyta się jednym tchem. Piękny język, niemal impresjonistyczna łatwość chwytania chwili i oddawanie realiów współczesnej Polski czynią z tej powieści obraz malowany słowem.
***
"Wszystkie te historie są niezwykle prawdziwe, mogłyby się zdarzyć każdej z nas. I opisane są bardzo sugestywnym, malarskim językiem" – Dziennik Bałtycki 2006, Anna Jaszowska
"Lektura godna uwagi" – Agora 2006, Marek Koprowski
"»Ominąć Paryż« jest kawałkiem solidnej, sprawnie napisanej pop-literatury" – Metropol 2006, Marek Markowski
"Nie żałuję ani minuty spędzonej nad powieścią. Pani Warda napisała powieść o mnie i o wielu innych dziewczętach" – recenzja Marty z portalu lubimyczytać.pl