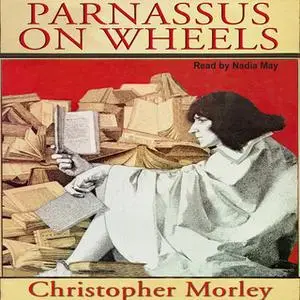 «Parnassus on Wheels» by Christopher Morley
English | ISBN: 9781481541350 | MP3@48 kbps | 3h 29m | 71.9 MB
Roger Mifflin is part pixie, part sage, part noble savage, and all God's creature. With his traveling book wagon named Parnassus, he moves through the New England countryside of 1915 on an itinerant mission of enlightenment. Mifflin's delight in books and authors is infectious-with his singular philosophy and bright eyes, he comes to represent the heart and soul of the book world. But a certain spirited spinster, disgruntled with her life, may have a hand in changing all that. This roaring good adventure yarn is spiced with fiery roadside brawls, heroic escapes from death, the most groaning boards in the history of Yankee cookery, and a rare love story-not to mention a glimpse at a feminist perspective from the early 1900s.