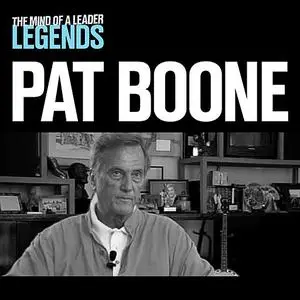 «Pat Boone - The Mind of a Leader: Legends» by Pat Boone
English | MP3@192 kbps | 41 min | 57.3 MB
Experience a first-hand interview with the legendary Pat Boone, American singer, actor, and writer. Pat Boone was a successful pop singer in the United States during the 1950s and early 1960s. He sold over 45 million albums, had 38 Top 40 hits and appeared in more than 12 Hollywood movies. According to Billboard, Boone was the second biggest charting artist of the late 1950s, behind only Elvis Presley. As an author, Boone had a No. 1 bestseller in the 1950s. He continues to perform, and speak as a motivational speaker, a television personality, and a conservative political commentator. The modern business topics discussed in each chapter of The Mind of a Leader Legends are closely related to the issues raised in Niccolò Machiavelli's controversial strategic masterpiece "The Prince". The Mind of a Leader Legends is an outstanding training and development tool offering practical hands-on advice in regards to both individual and organizational success. A fascinating journey to the inside of successful modern organizations and leadership minds.