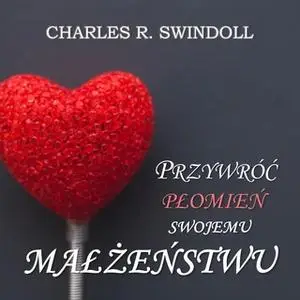 «Projektując, pamiętajmy o kosztach - cz.2» by Charles R. Swindoll
Polski | ISBN: 0408311115220 | MP3@64 kbps | 46 min | 21.1 MB
Zmiany są kosztowne.
Nie da się wyremontować domu, siedząc w fotelu i nie wydając na materiały ani złotówki. A odbudowa zepsutych relacji w rodzinie - to dopiero jest wymagające i czasochłonne zadanie!
Nikt jeszcze nie naprawił zaniedbanej relacji małżeńskiej, nie wkładając w to dużego nakładu pracy. Nikt nie uratował rozpadającego się małżeństwa bez bólu, trudu i wyrzeczeń. To sprawia, że wiele par nie ma ochoty w taką pracę się angażować. Ból, jaki towarzyszy zmianom koniecznym do naprawy związku, jest - w powszechnej opinii - zbyt duży. Ale ci, którzy zaryzykowali przemianę, zakosztowali jej słodkich owoców!
Projektując więc remanent naszej relacji, pamiętajmy o kosztach. A licząc koszty, pamiętajmy o zysku, jaki będzie naszym udziałem.