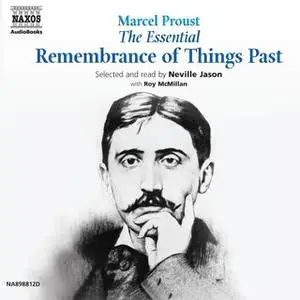 «Remembrance of Things Past» by Marcel Proust
English | ISBN: 9789629548865 | MP3@64 kbps | 9h 46m | 268.3 MB
Marcel Proust's Remembrance of Things Past is one of the world's most celebrated books. And yet many people are daunted by its formidable size: it is more than 3,000 pages long. In this audio version Proust's masterpiece is presented in easily accessible form, the author's major themes and unique style are retained, and the key scenes are linked by a specially written narration. The Essential Remembrance of Things Past is an ideal introduction to one of the landmarks of modern European literature.