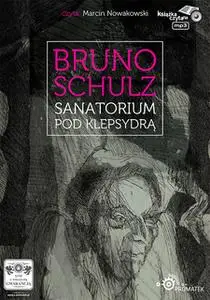 «Sanatorium pod Klepsydrą» by Bruno Schulz
Polski | ISBN: 9788377561140 | MP3@64 kbps | 6h 43m | 184.8 MB
Przenikające się światy fantastyki i rzeczywistości, to charakterystyczna cecha dzieł Schulza.
Zbiór opowiadań 'Sanatorium pod klepsydrą' przyniosło autorowi prawdziwą sławę i to na pewno nie przypadkowo. Warsztat pisarza, choć dzieli do dzisiaj krytyków literatury, jest niewątpliwie warty uwagi.
Książka od pierwszego słowa zabiera słuchacza w mroczny, tajemniczy Świat pełen symboliki i imaginacji. Język pisarza jest na tyle bogaty, dokładny i wysublimowany, że specjalnie na potrzeby tego audiobooka, dodano plik z objaśnieniami znaczeń wyrazów.
Fakt, że to właśnie tym tekstem zainteresował się najwybitniejszy polski reżyser Wojciech Jerzy Has, tworząc osobne dzieło pod tym samym tytułem, jest wystarczającą recenzją i rekomendacją tej książki.