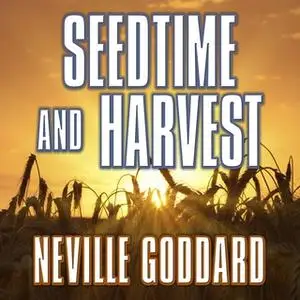 «Seedtime and Harvest» by Neville Goddard
English | ISBN: 9781469030517 | MP3@64 kbps | 1h 40m | 45.8 MB
Seedtime and Harvest is one of Neville Goddard's classic books in which he explains Biblical passages in light of modern metaphysical interpretation. Filled with powerful, timeless truths. familiar Biblical stories and passages provide insight into the metaphysical principles that form the foundation of physical experience. The tale of Cain and Abel, Jacob's ladder dream, and many other passages are explored to spark deeper understanding of consciousness and empowerment. Neville intersperses his interpretive insights into scripture with real-life examples of the workings of spiritual law, helping to show how the Bible can provide important guidance to students no longer comfortable with a literal reading. Every thought of power, every thought of health, every thought of love, every truth thought, every beauty thought, every thought of perfection, of wholeness, of vigor of mind and body, every thought of God will attune your mind and body to the power and perfection of the creative plan of Divine Mind. Every day, choose the right words; the right thoughts, and sow the right thoughts! Sooner or later, you reap the fruits of your words and thoughts.