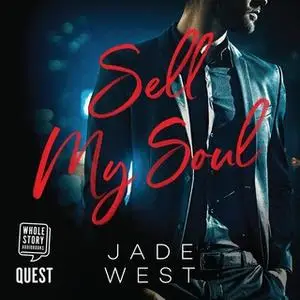 «Sell My Soul» by Jade West
English | ISBN: 9781528874861 | MP3@64 kbps | 6h 05m | 167.4 MB
Sixty days of total submission. No safe words. No limits. No holds barred. Sixty days of your body being used and abused and pushed to extremes. Then you were free to go, no further dues, thanks and goodbye. And your bank balance looked seriously healthy for the experience. I should never have been tempted. Not for a second. Not after hearing the brutal tales of what happens to you. But I had to. My sister desperately needed the money. Needed Me. I'd just never have guessed in a million years that soon enough I'd be needing him. The beautiful stranger. The dangerous monster. The man who'd want my very soul along with my body. No holds barred doesn't even come close to his requirements. But I'm willing to give him everything.