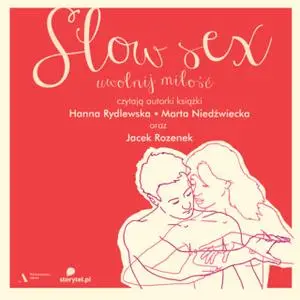 «Slow sex. Uwolnij miłość» by Marta Niedźwiecka,Hanna Rydlewska
Polski | ISBN: 9788326819148 | MP3@64 kbps | 9h 47m | 268.7 MB
Seks w duchu slow to niekoniecznie seks powolny. Raczej wolny od uprzedzeń. To styl kochania, w którym liczy się bardziej to "jak" niż "ile". Nie ma w nim podziału na grę wstępną i seks właściwy, nie ma sztywno przypisanych ról do płci. Jest za to radość z odkrywania nowych terytoriów, eksperymentowania i przekraczania swoich przyzwyczajeń. Bo udany seks jest źródłem niespożytej energii i najwyższym wyrazem uczuć pomiędzy ludźmi. Jest więc o co walczyć. Ta książka pomoże Ci wygrać.