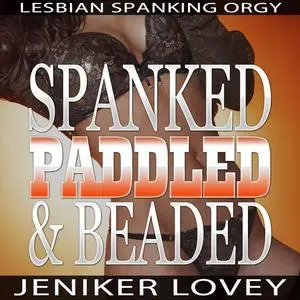 «Spanked, Paddled and Beaded» by Jeniker Lovey
English | MP3@192 kbps | 22 min | 30.3 MB
Invited by a work colleague she has a crush on to a sex toy party, Hannah sets out to have a fun evening. The toys on display by the rep are from a BDSM range, with a host of spanking gear shown to them. The three others there each buy a toy and it's only when the rep leaves that Hannah finds out she's been set up. Things get out of hand when she's used to test the toys on and she's stripped naked to be used in a lesbian spanking orgy that ends with her being fingered to a climax by three naughty girls.