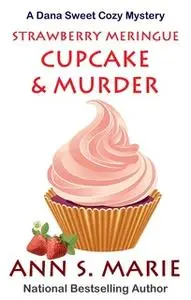 «Strawberry Meringue Cupcake & Murder» by Ann S. Marie
English | ISBN: 9781509453795 | MP3@64 kbps | 1h 27m | 40.2 MB
Murder strikes again in the small town of Berry Cove. Dana Sweet, part time mystery riddles blogger who has inherited the Cozy Cupcakes Café from her late grandmother, is once again drawn into a strange murder with a bizarre twist.
Chrissy, the gossiping beautician at Bea's Salon, is found dead in her bathtub with a half-eaten Strawberry Meringue Cupcake in her hand. Was it suicide? An accident? Or Murder? Dana needs to find out soon before the reputation of the Cozy Cupcakes Café is tarnished forever.
A Dana Sweet Cozy Mystery series:
–Strawberry Cream Cupcake & Murder (Book 1)
–Blueberry Cream Cupcake & Murder (Book 2)
–Chocolate Cream Cupcake & Murder (Book 3)
–Strawberry Meringue Cupcake & Murder (Book 3.5) –Bonus short story
–Vanilla Cream Cupcake & Murder (Book 4)
–Holiday Cream Cupcake & Murder (Book 5)
–Valentine's Cupcake & Murder (Book 6)
–Buttercream Cupcake & Murder (Book 7)