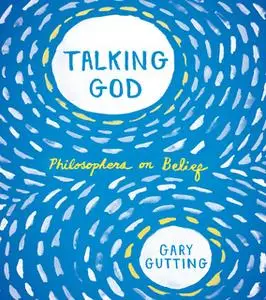 «Talking God: Philosophers on Belief» by Gary Gutting
English | ISBN: 9781469005423 | MP3@64 kbps | 5h 52m | 161.2 MB
Through interviews with twelve distinguished philosophers-including atheists, agnostics, and believers-Talking God works toward a philosophical understanding and evaluation of religion. Along the way, Gary Gutting and his interviewees challenge many common assumptions about religious beliefs.
As tensions simmer, and often explode, between the secular and the religious forces in modern life, the big questions about human belief press ever more urgently. Where does belief, or its lack, originate? How can we understand and appreciate religious traditions different from our own? Featuring conversations with twelve skeptics, atheists, agnostics, and believers-including Alvin Plantinga, Philip Kitcher, Michael Ruse, and John Caputo-Talking God offers new perspectives on religion, including the challenge to believers from evolution, cutting-edge physics and cosmology; arguments both for and against atheism; and meditations on the value of secular humanism and faith in the modern world. Experts offer insights on Islam, Buddhism, and Hinduism, as well as Judaism and Christianity. Topical and illuminating, Talking God gives readers a deeper understanding of faith today and how philosophers understand it.