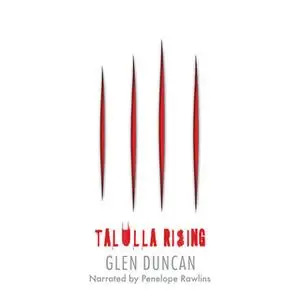 «Talulla Rising - The Last Werewolf Trilogy 2» by Glen Duncan
English | ISBN: 9780857863997 | MP3@64 kbps | 14h 04m | 386.5 MB
After the death of her lover, Jake, Talulla Demetriou is the last living werewolf. And she's on the run. Pregnant, grieving, and with only her human familiar Cloquet helping her keep one step ahead of the Hunt, Talulla flees to a remote Alaskan lodge to have her child in secret. The birth leaves her ravaged, but with her infant son in her arms it looks as if the worst is over. Until the door bursts open - and she discovers that the worst is only just beginning . . . Talulla is plunged into a race against time to save her son. Tormented by guilt and fuelled by rage, she is pursued by deadly forces - from a psychotic new WOCOP leader to blood-drinking religious fanatics and (rumour has it) the oldest living vampire on earth. Hopeless odds. Unless, of course, a mother's love for her child turns out to be the deadliest force of all . . .