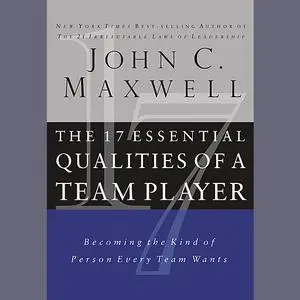 «The 17 Essential Qualities of a Team Player» by Maxwell John
English | MP3@192 kbps | 2h 33m | 211.0 MB
What makes a great team tick? Leadership guru John C. Maxwell says the answer is simple: great players. In 17 Essential Qualities of a Team Player, Maxwell teaches leaders how to develop better players and teaches each player how he or she can achieve true greatness from the inside out. Drawing on examples from some of history's most winning team players–including Quincy Jones, Ronald Reagan, and Bob Taylor–he shows readers how to develop qualities such as discipline, enthusiasm, communication, preparation, and commitment. These qualities go straight to the heart of true teamwork and can be understood and applied by anyone–whether at home, on the job, at church, or on the ball field. By mastering the 17 essential qualities of a team player, you'll learn to become the kind of person every team wants. Once everyone on your team reaches this unstoppable level–there will be nothing to hold you back from achieving victory.