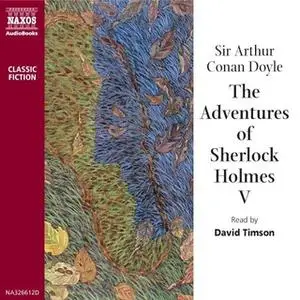 «The Adventures of Sherlock Holmes – Volume V» by Sir Arthur Conan Doyle
English | ISBN: 9789629545109 | MP3@64 kbps | 3h 39m | 100.5 MB
Dr Watson comments 'The stage lost a fine actor' when Holmes chose to devote his formidable talents to the solution of crime. two of these stories, The Reigate Squire and The Adventure of Beryl Coronet, Holmes demonstrates his thespian powers as he unravels the mysteries. In the first he explains a rural murder while in the second, Holmes' timely intervention prevents something of a national – even royal – scandal. The Boscombe Valley Mystery takes Holmes and Watson once again to the English countryside, but the famous detective uncovers old Australian animosities to get to the root of the problem. The Yellow Face, which concludes the selection, is one of the most fascinating in the whole canon, raising some key social issues of the time.