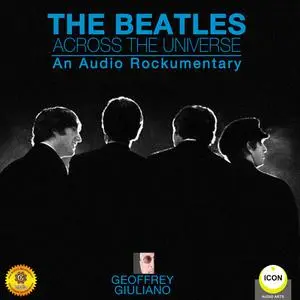 «The Beatles Across the Universe - An Audio Rockumentary» by Geoffrey Giuliano
English | MP3@192 kbps | 1h 21m | 112.5 MB
In this dynamic, hard-hitting audiobook, music biographer Geoffrey Giuliano examines the turbulent life and times of contemporary legends the Beatles. With an in-depth, insightful narration by the author, as well as rare archival, unheard interviews - here is the perfect collection celebrating the Fab Four for every dedicated fan, music historian, the media, as well as all school, library, institutional, and university collections. An ultra-rare, exciting audio biography! Geoffrey Giuliano is the author of 32 popular international best-selling biographies on the Beatles and other iconic rock groups of the 1960s. He is also a well-known Hollywood screenwriter, the voice on more than 500 popular audiobooks, as well as an actor in some 25 classic films. Series producer Avalon Giuliano based in New York. Produced by Alex Franchi in Milan. Edited and mixed by Macc Kay in Bangkok. ICON intern Eden Giuliano. Music by AudioNautix.