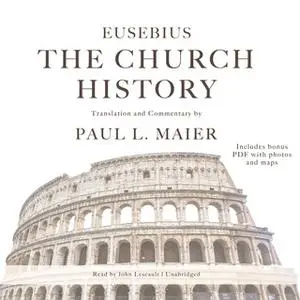 «The Church History» by Eusebius,Paul L. Maier
English | ISBN: 9781982526023 | MP3@64 kbps | 13h 14m | 363.7 MB
Often called the "Father of Church History," Eusebius was the first to trace the rise of Christianity during its crucial first three centuries from Christ to Constantine. Our principal resource for earliest Chrisitianity, The Church History presents a panorama of apostles, church fathers, emperors, bishops, heroes, heretics, confessors, and martyrs.
This audiobook edition includes Paul L. Maier's clear and precise translation, historical commentary on each book in The Church History, and numerous maps, illustrations, and photographs. These features promise to liberate Eusebius from previous outdated and stilted works, creating a new standard primary resource for listeners interested in the early history of Christianity.